To bring some new life to BMecha.com, I had an interview with Jayster, a skillful Gunpla modeler from Singapore. I first saw Jayster's SD Gundam in lowyat.net forum. As a gunpla fan, his work impressed me especially the effort he spent to colour the details of the SD Gundams. In this interview, Jayster will share with us some of his favourite work and also some Gunpla experience with fellow mecha lovers.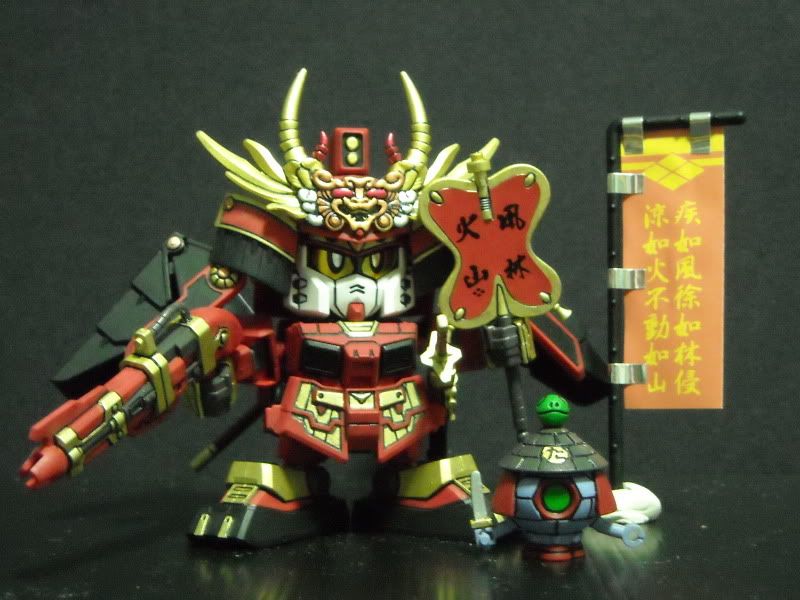 How long have you been building Gundam Model? Starting from which series?
My Dad bought me my first Gundam when I was around 8 years of age. Back then I didn't know what Gunpla was; to me the Gundams I had were really cool robot toys. 2005 was the year I truly started my gundam collection with my own money. The first model was HG1/144 Legend Gundam from Gundam Seed destiny. I was really impressed by its looks and articulation, from then on the craze started.
Do you have a specific series of Gundam Model that you build? Or you just picked certain model that you like?
Nowadays I only build SD/BB Gundams, especially Sangokuden. Sometimes I will still pick up certain HGUC model kits as well.
Which one is your favourite series? And why you like it?
I love the Sangokuden series!! Sangokuden models are really nice looking, highly posable and looks good on its own without any sticker or paint jobs.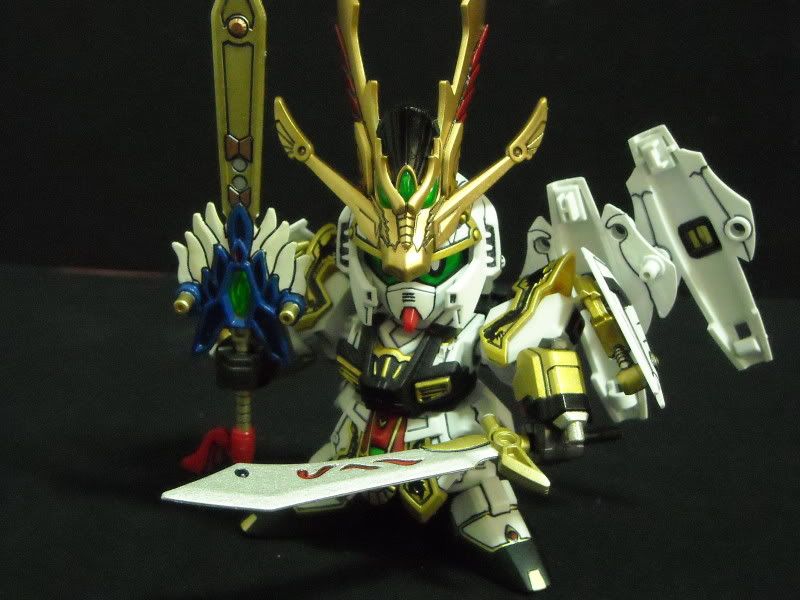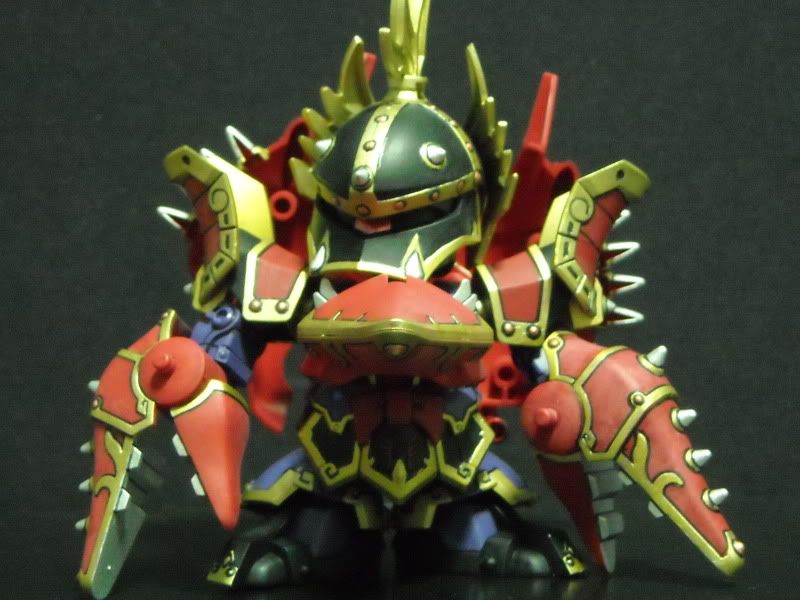 Do you have any specific work that you proud of?
I am most proud of my custom Ryuubi Gundam, I call him Bloodlust. He has customized paint job and weapons.


Bloodlust (Ryuubi Gundam Custom) with original weapons

How long it takes for you to complete a Gundam Model?
For a regular SD kit, it takes me 5days to two weeks, depending on how much detail there is on the model.

Do you face any problem during the process?
I've broken the pegs on my Moukaku gundam's backpack before. I had to cut out pieces from the runners or frames that come with your Gunpla. After which I sand and glued them on to the backpack. And now it fits better then the originals.
Do you have any words to share with our reader?
When painting don't be afraid to make mistakes , trial and error is the best way to learn. Don't be stressed over having too much to paint , just enjoy the process! Have fun.
Thank you Jayster for the sharings, If you want to see more of his work, visit his blog =)